GOTHAM — What is it about the Joker?
The legendary Batman foe has been making comic books, video games, television and feature films more interesting since the 1940s, and almost 70 years later we're still talking about him.
In fact, just recently Warner Brothers and DC announced writer Scott Silver (8 Mile) will be penning a Joker origin movie set to be directed by Todd Phillips (The Hangover) and produced by none other than Martin Scorsese (The Departed).
Who will play the clowned prince of crime you ask?
According to Variety, and a few other sources, Leonardo DiCaprio is the first name on a probably very short list of actors. This shouldn't surprise anyone considering Scorsese's involvement, but it's still too early to know if DiCaprio would want to portray a character already defined by heavyweights like Jack Nicholson and Heath Ledger.
If he says no, well there is still good news for WB and DC. As it turns out, John Clyde and I have been casually texting back and forth about who we think could step in should DiCaprio reject the project.
We're fairly confident at least one of the following actors will be a great replacement. Here's our list of 10 actors who could play the Joker should DiCaprio say no.
John Clyde's List
John: This may seem like an odd choice, but I really like Peters. You will likely recognize him as Quicksilver in the last couple of X-Men movies, but the kid has a solid resume. His sense of humor and comic timing are solid and that's something that is vital to playing the Joker. Not only does his humor match, but you can just tell Peters has a maniac just waiting under the surface waiting to get out and cause some chaos.
Travis: I didn't originally like John's first pick, but the more I think about it, the more I believe a script currently being written with DiCaprio in mind would translate well to Peters. I'm not saying Peters is a younger DiCaprio or anything like that, only when I imagine DiCaprio's interpretation of the Joker, it's not all that different from how I imagine Peters approaching it. I'll give John this one.
John: Yes, I may have picked both of the recent on-screen Quicksilvers, but I don't care. Aaron Taylor-Johnson has made some bad movies, but who hasn't? Taylor-Johnson was nothing short of phenomenal in "Nocturnal Animals," and there is just something about him that feels just a touch off-center and unnerving that would make him a fantastic choice for Joker.
Travis: You go too far, Mr. Clyde. I don't know if it's the "Kick-Ass" connection or if you just want to see a Quicksilver from Marvel play one of DC's most famous villains, but I reject at least one of your Quicksilvers. Of the two of them, I like Peters better, so Taylor-Johnson is fired by process of elimination.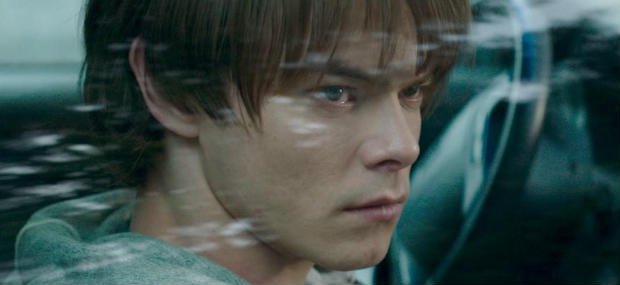 John: So Charlie Heaton is not a household name and he has the least amount of experience of anyone on the list, but what does that matter? Heaton played Jonathan Byers on "Stranger Things," and the odd loner he portrayed had a vulnerability and accessibility that drew you in and sympathize with him even though he still made you uncomfortable. Based on that alone I believe Phillips and a solid script could get a fantastic performance as the Joker out of Heaton.
Travis: I don't have a lot to go on concerning Heaton. I really liked him in "Stranger Things" and he has a look that could work for a younger, up-and-coming villain, but I don't feel like his take on Jonathan Byers was enough for me to comment on regarding such a demanding role. I imagine John has had the chance to see more of Heaton's resume than I have, so I'll just go with it. If Clyde says he's a ringer, I'll put my faith in his faith.
John: So I am going on faith here, but Skarsgard comes from an acting family and he landed the coveted role of Pennywise the clown, and if there is any truth to the reviews he's gaining now, there is no reason he couldn't be the clowned prince of crime. This is a blind pick for me, but I'm confident in it none the less.
Travis: John and I both kind of cheated with our picks by making the obvious connection between Pennywise and Gotham's agent of chaos. To be honest, were Tim Curry 30 years younger, he'd be on my list as well. That said, I'll be playing the same card I did with Heaton. I'm not familiar enough with Skarsgard to really comment one way or another, and John and I won't be seeing "It" until Wednesday night, at which point I'll know better if I agree with the Skarsgard-for-Joker campaign.
John: So Ben Foster is an incredibly talented actor that doesn't really get the credit he deserves. If you don't recognize his name, just know he's that crazy guy you saw in that one movie. That's what Foster does. The man plays crazy better than just about anyone, ever. Some examples include, "Hell or High Water," "Hostage," "3:10 to Yuma" and "Alpha Dog" to name a few. I honestly believe Foster is one of the most talented actors working today and I believe he could stand there with the likes of Nicholson and Ledger when it comes to The Joker.
Travis: Unlike lists past, I have to say I don't hate any of John's picks. Yes, we have to drop at least one Quicksilver, but at the end of the day, I see why Mr. Clyde would consider Taylor-Johnson and I even get why he'd go with someone like Foster. He's probably the least obvious pick physically, and would probably get the Ben Affleck-Batman fan reaction were he to be announced, but on a whole, I'm going to give John a tip-of-the-hat on a list well considered.
Travis Poppleton's list
Travis: I am not the biggest Ansel Elgort fan. In fact, even though I really liked "The Fault in Our Stars" and "Baby Driver," I think Elgort has a tendency to pose when he should be acting.
So, in some ways, I think the Joker can help Elgort out more than Elgort is the perfect fit to play the Joker. There's a role in Elgort's future that's going to push him passed pretty-face status and this could be exactly the project to make that happen. If it is, then the Joker origin movie would be one of those examples where both the movie and the lead actor are better off for each other.
John: So, I really liked "Baby Driver." Like, really liked. More than a friend even, but it wasn't because of Elgort. He didn't make the movie worse, but I also don't think he did anything special. I don't dislike the guy, probably a cool dude and he's making a fine career for himself, but I'm not sold on this pick. Sorry, not sorry.
Travis: I agree with most movie fans who say Hoult's take on Nux in "Mad Max: Fury Road" was a bit much. But, in all fairness, was there anything about "Fury Road" that wasn't a bit much? Could his performance there be just as much George Miller as it was Hoult?
If Hoult can find that balance between vaudevillian crazy and the soft-spoken nerd he's usually playing, I think there's a Joker in there somewhere.
John: Apparently Travis and I both like picking superheroes from the X-Men universe. Personally, I'm a fan of this pick. I really like Hoult and I think he's an incredibly versatile actor who would bring a unique perspective to such an iconic character.
Travis: I know, if I'm doing a "Game of Thrones" cast member it's supposed to be Iwan Rheon. It's been said before and it will be said again.
However, Rheon's take on Ramsay Bolton already felt like a 14-episode audition for the Joker, and I don't need to see any more of it. Alfie Allen, on the other hand, didn't play his crazy card and was still able to pull off the most extreme character arc of the GoT series. He's got the physical features and the potential range for the DC character.
John: I know this will ruin some of my street cred, but here it goes. I've never seen one episode of "Game of Thrones." With that said I can't say too much about Allen. I did see "John Wick," which I really liked, but Allen was not the standout to me. I think he has the look and reminds me of my Charlie Heaton pick. I can get on board with this one.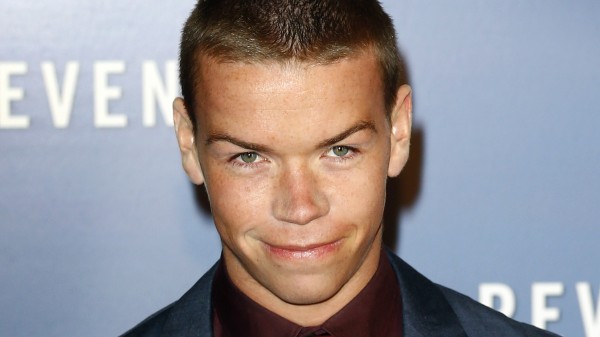 Travis: Had Will Poulter not been attached to "It," he probably would've flown under my radar. But the leap from one crazy clown to another seems pretty obvious, and now that he's choosing projects like "Detroit," he's beginning to become a more credible candidate – much more so than when "Narnia" and "We're the Millers" were the best things on his resume.
John: Whenever Travis and I do these lists together one of usually texts immediately to call dibs on one specific actor and the other person is left cursing his phone for not texting first. That pick this time was Will Poulter. I have been a huge Poulter fan ever since I saw him in "Son of Rambow" as a 14-year-old kid and I've been watching him ever since. Poulter was originally cast as Pennywise in "It" before Skarsgard, but had to drop out due to scheduling conflicts. This would be a solid makeup. This may be my favorite pick on the list.
Travis: Yes, yes I did just choose Walsh-peelo because I like "Sing Street." And, maybe because he wore makeup and played an outcast. But mostly because I like "Sing Street."
John: I also like "Sing Street," but I'm not sure that means he should be Joker, but then I also thought Ledger was a terrible choice to begin with, so I've obviously been wrong before.